The organic garden is located on one hectare at the northwest corner of the Arboretum at the University of Guelph, Guelph, Ontario. The farm serves as a community networking centre.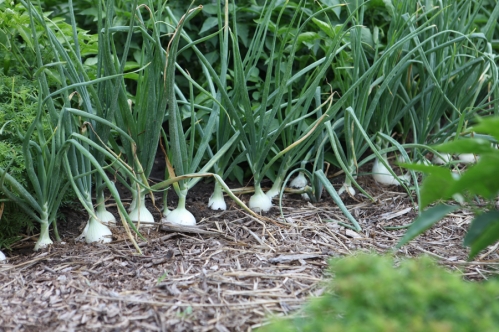 The knowledge students gain will be both practical and useful, said Prof. Ann Clark of the Department of Plant Agriculture, who helped create the centre. "We are not simply operating a market garden but also preparing society for greater self-sufficiency in healthy and nutritious food, with less dependence on fossil fuel energy and scarce water resources."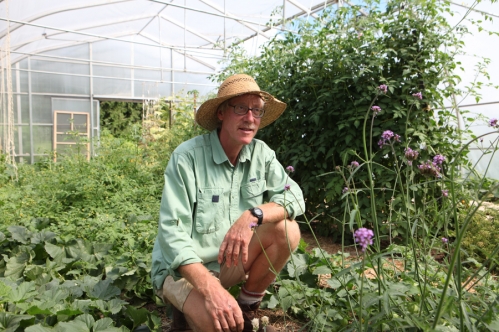 Martin is one very hard working gardener. He is also a ready source of information for students and visitors.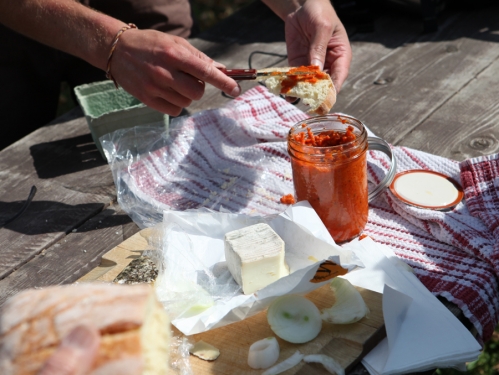 Impromptu picnic with Monforte cheese and produce right out of the garden.


The centre is co-ordinated by Martha Gay Scroggins, a commercial organic market gardener. She will oversee teaching and practical learning opportunities as part of U of G's major in organic agriculture.



Students are harvesting and preparing veggies for Thursday Market. Everyone is welcome to visit the market at the University's Organic Garden on Thursdays [in season] to purchase the absolute freshest, local vegetables  – grown with pride by University of Guelph students.



The organic major was introduced by a team led by Clark and Prof. Paul Voroney of the Department of Land Resource Science in 2002. It was the first program of its kind in North America. It's still the only such academic organic major offered in Canada. http://www.organicag.uoguelph.ca/