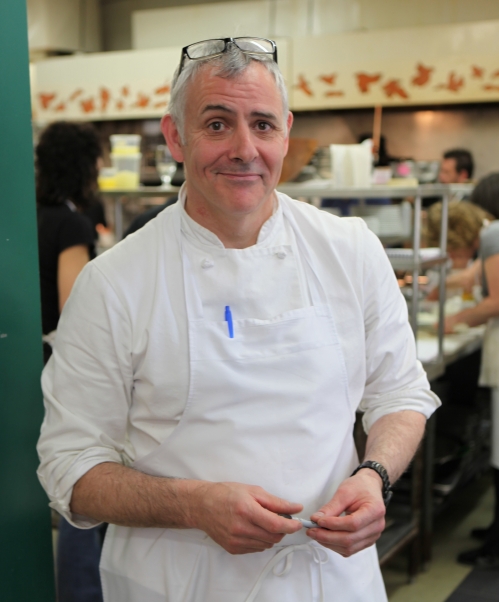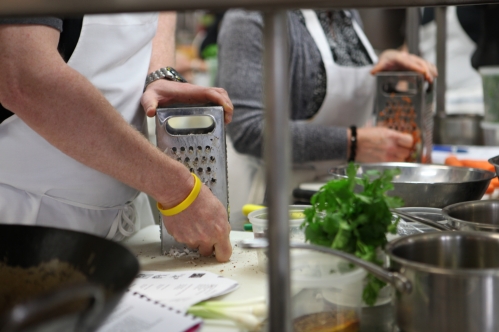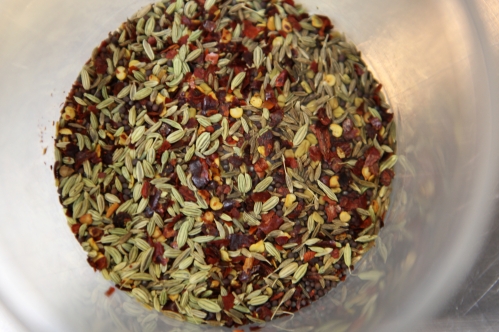 I first met Chef Neil Baxter at the culinary school [Stratford Chefs School] where he was a teacher and I was a student. I coveted his cooking ability. We married, we shared a kitchen, two kitchens actually, and a wonderful son. Today Neil and I are good friends and food colleagues. Neil runs cooking classes in Rundles' kitchen and I visit from time to time to break bread and talk cheese. I am still smitten by Neil's cooking. On this particular Sunday, Neil and his class were preparing an Indian-influenced meal.
Crostini with Sardines, Bean Puree and Chimichurri
Pork Belly Confit with Tomato Relish
Smoked Duck Ham with Grilled Asparagus and Pickled Vegetable Salsa
Chicken Korma with Aloo Ka Paratha, Carrot Koshumbir and Lemon Rice
Apple Confit with Spiced Ice Milk.
As we said goodbye, students were preparing to sit down and enjoy the fruits of their labour.
Great food, good wine, beautiful surroundings. Thanks Neil.
Saturday's menu included Gnocchi Gnudi using Monforte Ricotta cheese. Neil had me talk to his students about our Ricotta cheese.
Rundles is located in Stratford Ontario, home to The Stratford Shakespeare Festival, an internationally recognized theatre running from April to November.